Contact Info
Seniors Helping Seniors
Jennifer Helin
1103 W. Hibiscus Blvd. #400
Melbourne, FL 32901
Phone: 321-722-2999
Fax: 321-586-5372
Website:
www.seniorshelpingseniors.com/brevard
Photo Tour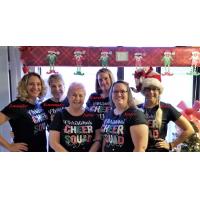 Services
Meal Preperation
Light Housekeeping
Companionship
House Maintenance/Small Repairs
Shopping & Errands
Doctor visits
Transportation
Yard work
And more!
Fundraisers We Support
Helping Seniors of Brevard County
Brevard TRIAD
Alzheimer's Walk
Florida State Guardian Association
Hours of Operation
Monday - Friday 9:00 am to 5:00 pm
Weekends & Evenings by Appointment

Check with us for our Holiday Schedule
About Us
Seniors Helping Seniors in-home care matches seniors who want to help with seniors who need a little help. This peer-to-peer assistance allows seniors in need to receive care from someone who they can trust and with whom they can build a relationship. At the same time seniors who want to help are able to remain active in their community and often form relationships with the seniors for whom they are caring.

Services include companionship, light housekeeping, meal preparation, transportation, organization, yard work, memory loss support, overnight stays, house maintenance and small repairs, pet care, and more!

NEW! We are excited to announce that we are able to offer our clients and the Brevard County community even more peace of mind. We are now a Master Dealer with Electronic Caregiver. So much more than just a "help I've fallen button", this personal safety system is a way for seniors to stay stay healthy & happy in their own home. Call us for more information!
We'll Impress You
Our services are provided by senior themselves. They work because they want to, not because they have to. What a difference in caring and compassion! Our owner is a Certified Dementia Specialist. We are part of the Better Business Council and active in many area non-profits including Brevard County TRIAD, Helping Seniors of Brevard County, Brevard Association of Human Services, and the Space Coast Chapter of the Florida State Guardian Association.