Contact Info
August H. Velten & Associates
Jessica Waterhouse
4875 N Wickham Road
Suite 101
Melbourne, FL 32940
Phone: 321-622-5418
Contact Form
Website:
www.augusthvelten.com
Photo Tour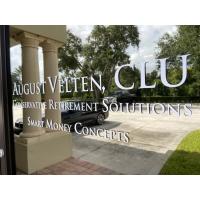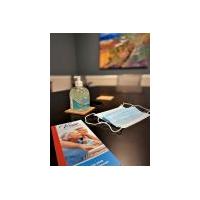 Hours of Operation
Monday - Friday,
9:00 AM - 5:00 PM
About Us
Social Security Workshop Tuition ($18) Waived for mentioning Chamber

August H. Velten & Associates, a family-owned Financial Planning practice, has been in business in Melbourne since 2008. With combined experience of over 60-years in the financial services industry, August Velten (CLU) and daughter, Jessica Waterhouse, are Investment Advisor Representatives, Insurance Licensed and certified in Long Term Care and Social Security consultation.

Our office specializes in conservative retirement planning providing a "Roadmap for Retirement" through a balance of risk and growth specifically designed for asset protection so retirees don't outlive your savings. Our financial planning services include complete a Retirement Income Analysis, Social Security claiming strategies, Life Insurance & Medicare sales paired with common sense investment management. We are the Asset Preservation People.
There is no one "best place" to put your retirement money because each individual and couple has unique requirements, different tolerances for risk, and need their money at different times. Likewise, there is no one place to keep your money that fits everyone for exactly the same reasons. Your unique circumstances must be taken into consideration if you seek to find the "most favorable place" for your retirement money. This is where we can be of service.