Contact Info
Friends For Animals Sanctuary, Inc
Kathy Curtis
5000 N. Wickham Rd. Suite 110
Melbourne, FL 32940
Phone: 321-431-4287
Contact Form
Website:
www.theanimalsanctuary.org
Photo Tour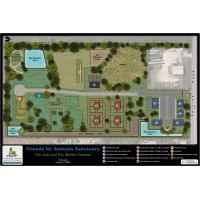 Fundraisers We Support
Friends For Animals
The Animal Sanctuary
Hours of Operation
10am-4pm; closed Sunday
About Us
It is The Animal Sanctuary's vision that through the help of fundraising and advocacy efforts, a NO KILL sanctuary will be built to provide a loving environment for domestic animals until they can be adopted by their forever families.
TAS operates from money received through adoption fees, fund-raising activities, donations and the profits from our very successful Thrift Shoppe that has been in operation since September 2012.
We have come a long way, but we still need your help. Every dollar is a dollar closer to realizing a dream and a happy, safe place for domestic animals to live until they find their forever homes.

Our next fundraiser, The Animal Sanctuary Concert Series "Classic Rock" which was postponed due to the Corona Virus is being rescheduled for June or early July. The event will have a classic rock theme and be located in the Downtown Eau Gallie Arts District. Stay tuned for further information as we get it!