Photo Tour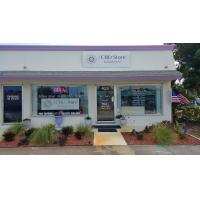 Services
Hours of Operation
Monday - Saturday 10:00am - 6:00pm
About Us

At Your CBD Store, Indialantic, we're proud to offer Brevard County the highest quality, USDA Certified Organic, Third-Party Lab Tested and State Verified CBD products on the market today. From our family to yours, we put lots of love and scientific research into every item. We hope you enjoy our Award Winning product lines as much as we enjoy bringing them to you.
Cannabinoids are a set of compounds found in industrial hemp. Your CBD Store® products are made using only the high quality grown hemp from the USA. This phytocannabinoid-rich hemp has a naturally high cannabinoid level, and an abundance of other cannabinoids (CBG, CBN, CBC), as well as flavonoids, and terpenes.
Hemp has a unique cannabinoid profile with less than 0.3% of THC-delta-9. Our products come in various forms and levels to meet each customer's needs and preferences. You can choose from water-solubles, edibles, tinctures, soft gels, and topical applications, geared towards our active lifestyles on The Space Coast. We even have tinctures for pets. Our products are intended to be used as an herbal supplement. Consult your doctor before you quit taking any medications with the intention of replacing them with the natural and holistic option of hemp. DISCLAIMER: At no point can we guarantee that a false positive on a drug test will not occur. CBD and THC-9 at this point are difficult to distinguish in field tests and other quantifiable drug tests. We do not recommend you take the product if this is a sensitive issue at your workplace, instead show your employer our HPLC lab reports for our CBD products to begin starting the conversation.